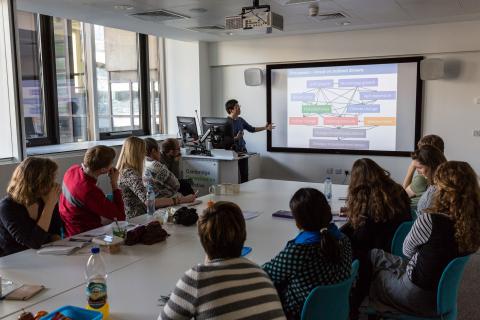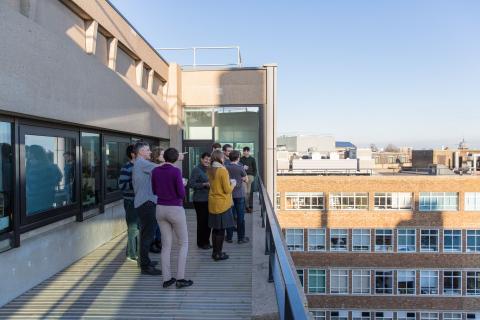 The University of Cambridge Conservation Research Institute is part of a new, multi-university network that will explore interdisciplinary ways of working in sustainability science. By finding out what works and identifying best practice, the network will help organisations move from experimenting with interdisciplinarity to embedding it as part of long- term institutional reform.
More and more universities are using interdisciplinary research, recognising that it is vital for tackling complex social challenges. Sustainability science in particular, which looks at real-world problems that require understanding not only of the natural world but also of human interactions with it, spans the natural and social sciences.
However, interdisciplinary working is yet to become embedded in academia. Conventional academic systems are not designed to support interdisciplinary research, and traditional structures tend to reward and encourage individual achievement within disciplinary boundaries. Initiatives using interdisciplinary research are experimenting with alternative models of working, but these are yet to lead to long-term institutional reform.
The new network will explore three key challenges to interdisciplinary research in sustainability science, looking at alternative models institutions are using to address these to identify best practice. It will look at impact metrics universities could use, for example, in staff tenure policies or measures of student achievement, that would be suitable in an interdisciplinary environment. It will look at how research questions and methodologies can be co-designed with end-users from across sectors. Finally, it will look at designs of successful programmes that train students to work in interdisciplinary ways.
Director of UCCRI, Professor Bhaskar Vira, who is part of the leadership team for the new network comments:
"This initiative is very timely and important. It brings together a group of innovators, who have been striving to support interdisciplinarity within their institutions, such as the work that we have been doing in UCCRI. This engagement will allow us to learn from each other, and find ways to work collectively to address some of the structural impediments which inhibit interdisciplinarity within the academy."
The project, led by the University of Minnesota, includes universities from across the USA, the UK and Canada. All participating organisations are recognised as leaders in sustainability science, in part because of institutional investments they have made in interdisciplinary research initiatives, such as the University of Cambridge's network of Strategic Research Initiatives and Interdisciplinary Research Centres. The project is funded by the National Academies Keck Futures Initiative (NAKFI), and will run from November 2018- October 2020.
Image credits: Toby Smith/CCI